Aside from picking from the vast majority of siding materials on the market, you're also presented with another exciting prospect; picking the best siding profile or pattern for your home. This allows you to become creative in enhancing your home's exterior, so you should carefully consider your options before making that final decision.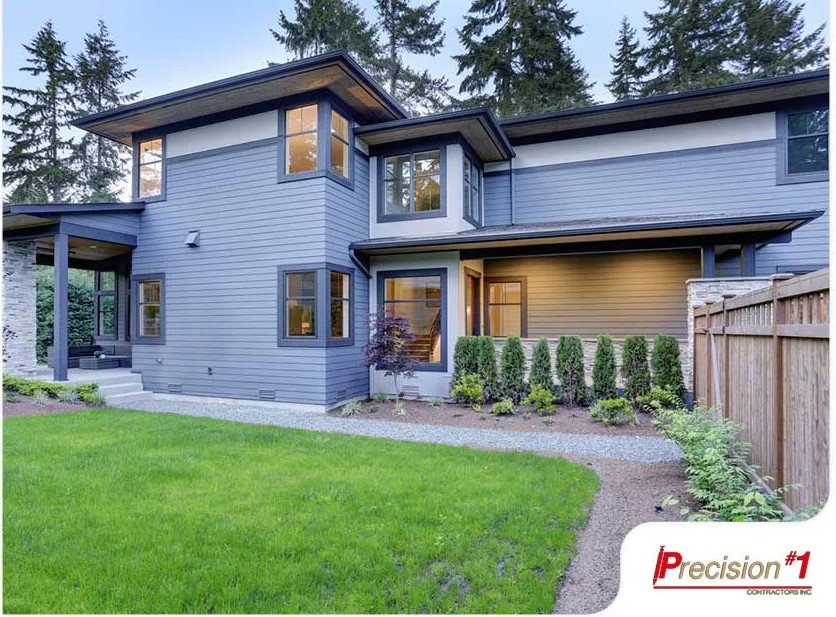 In this post, the trusted James Hardie® Siding contractor in your area, Precision #1 Contractors Inc, shares what the best siding profile for your home is.
Horizontal Patterns
Horizontal patterns are a great fit for residential homes. Aside from their appearance, they are functional since they protect your home from precipitation.
Traditional Lap. It features siding boards that are layered on top of each other, forming a water barrier that allows precipitation to roll over the surface on one end of the siding, and down the surface to the lower parts of the siding.
Dutch Lap. It's similar to traditional lap siding, except it has a groove cut on top of each horizontal board, creating a contrasting texture across the facade.
Beaded. According to a top siding contractor, it features a "bead" on the bottom of each horizontal board, creating a textured surface throughout the board.
Vertical Patterns
While they aren't as common as horizontal boards, they work well with certain types of homes. They also emphasize the eaves across your home's siding.
Panel Siding. It's similar to traditional lap siding but is vertically oriented. The panels are situated on top of one another with the surfaces smoothly transitioning.
Board and Batten. They feature vertical boards that are placed with battens that protect your home against cracks and creates a waterproof surface that sheds water, which is especially helpful for homes in tropical areas where flooding is a common occurrence.
Looking for expert siding and roofing contractors in your area? Look no further than Precision #1 Contractors Inc. We're a preferred James Hardie® company that aims to give you outstanding customer service and quality workmanship for you to get the most out of your home improvement investment. Contact us at 215-364-5115 or fill out our contact form to schedule a consultation.